I blame Julie Kirk and Kirsty Neale. I have a mountain of half-started/someday-to-be-finished projects, cluttering up every available surface, since their 12 Days: Copy + Paste Christmas Project.
I guess I should also blame my *tiny* attention span and easily-distracted nature.
Here's a quick run-down of a few of my current UnFinished Objects...
Exhibit A: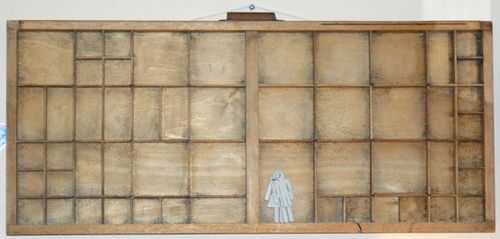 An antique printer's tray, bought off eBay last week, now propped up on my desk behind the laptop. Someday I will paint it and fill it with fascinating found objects and hand-made treasures (Kirsty: I definitely blame you for this one ;o)
Exhibit B: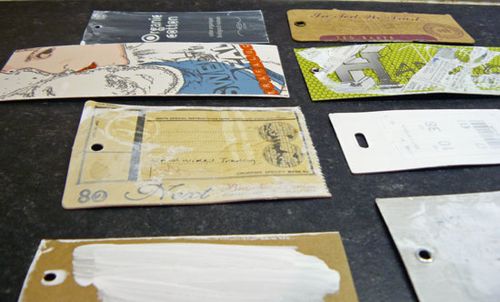 A pile of gesso'ed clothing tags, inspired by Julie's project. Someday I will get around to transforming into a miniature art journal full of insightful quotes.. just not quite sure when.
Exhibit C: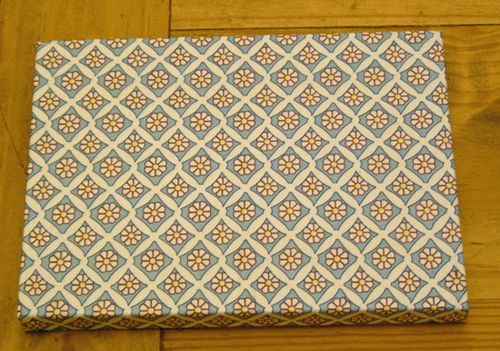 A mod-podged and napkin'ed mini canvas (Kirsty - I actually leaped for joy when I saw your project with the same IKEA napkins as I'd been hoarding for months). Someday I will complete the artwork with a silhouette of something cut from patterned paper.. or maybe felt.. or fabric..?
Exhibit D: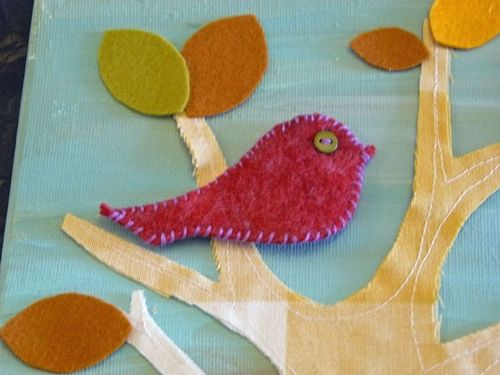 A painted canvas, complete with fabric and felt collage of tree and bird. Except it's not complete yet. Someday I will decide I like the way I've stitched on the leaves and stick it all together. No really, I will.
I hope that by publishing this little list I might, just might, get round to finishing something. Someday soon.