Following from yesterday's post on Harry's day, I thought I'd share a few pages of his 2009 mini-book so anyone interested can see just what I was talking about!
Here is the cover: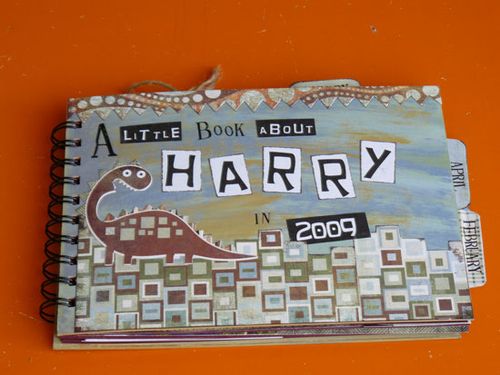 I made the book using burgundy A5 thick card (simply because I had lots of it) and a slightly larger chipboard cover, bound using the Bind-it-All. I have been restricting my patterned paper to a 6x6" pad of BasicGrey Archaic papers (although I may sneak a few other bits in as supplies dwindle!).
Here is the inside front cover and facing page:
Here are my pages for March: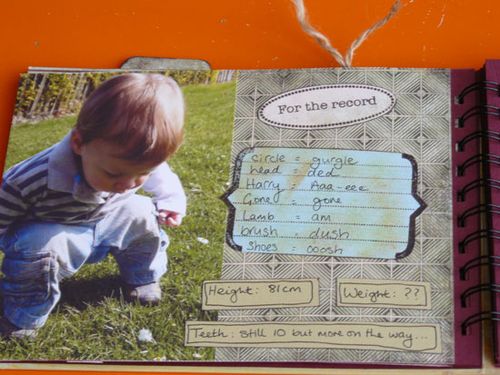 The stamps are by Banana Frog and there is hidden journaling on a card behind the photo.
Here are the pages from April:
I have put all my completed pages in my Flickr photostream (Mini-books set) if you have a burning desire to see more!