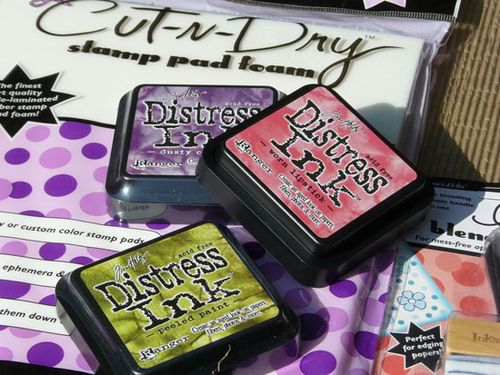 For a while now I've been trying to get into Tim Holtz's distress inks. Having watched a few of his You-Tube videos and stalked his blog, I've been dying to get my hands on some Distress Inks and have a good play. I bought three of them at the Big Stamp & Scrapbooking Show back in September but have been almost too scared to have a go in case I just can't do it right! Not to mention the fact that I don't have a non-stick craft mat like the one Tim uses in his videos. I saw one at the BSSBS but couldn't justify the £15.99 it was selling for.
Then a couple of weeks ago, in the new Clas Ohlson store in Croydon, I saw something that looked, for all the world, exactly like a Tim Holtz non-stick craft mat. It was actually a TFX Non-Stick Baking Sheet... it says on the back of the box, 'Suitable for cooking and baking in the oven... nothing burns or sticks to the surface...'.
And the best thing about it? The price... £2.99! I don't know what the difference is between this and the Tim Holtz version, but I can honestly say it does the job just fine.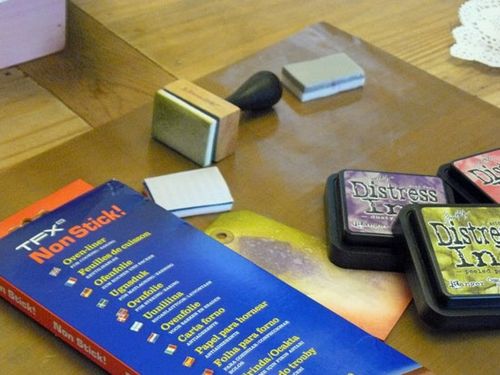 OK, so my first distress-inked tag was by no means a masterpiece - but at least now I'm having a go. If you have a Clas Ohlson store near you, get down there and invest in one of these.. and get inking! ;o)
{By the way, Tim - if you happen to read this - please don't get the hump with me.. I LOVE your products and my lucky find will only encourage me to buy more of your fantastic stuff, honest!!!}