Just like the proverbial London buses... no blog posts for five days then two turn up at once. I've been up to my elbows in various projects over the last few days, largely prompted by the start of Julie Kirk and Kirsty Neale's 12 Days class, amongst other things. I will share what I've been doing for this class in a couple of days.
For now, though, I would love to share a layout I did to record the story of Charlie and his first taste of marshmallows (blogged here).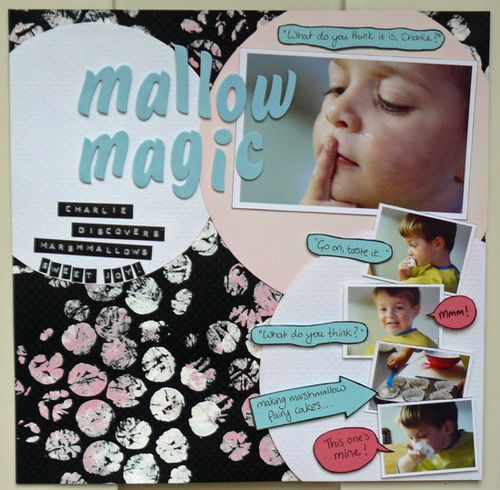 and a close-up...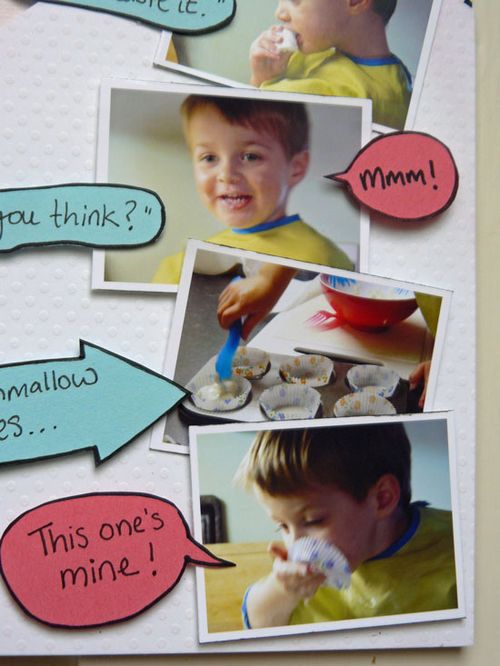 As you may be able to guess, I used giant bubble wrap dipped in pink and white paint to create the background splodges on black Dotted Swiss paper - enormous fun!
The alpha stickers are American Crafts Thickers (Smoothie) and black Dymo tape. The rest is just Bazzill cardstock and little scraps of other card. 
Thanks for looking!