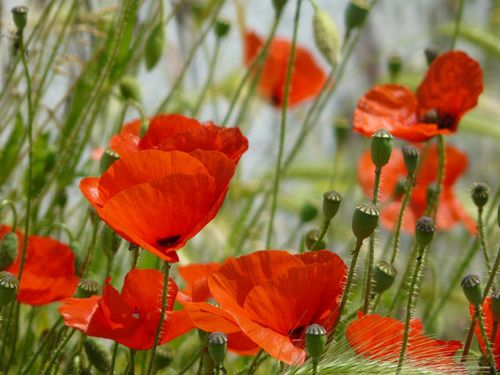 1. Our little meadow at the back of the garden.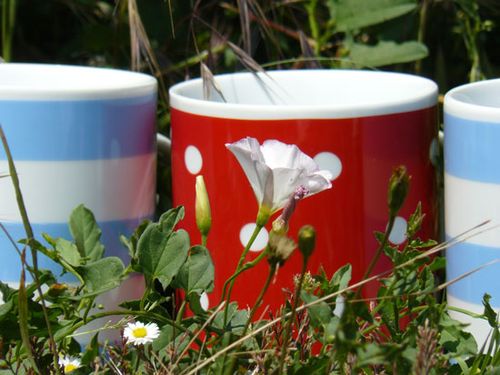 2. My new mugs from Waitrose (remind me so much of the wonderful spots and stripes in the new Cath Kidston catalogue.. but without the price tag)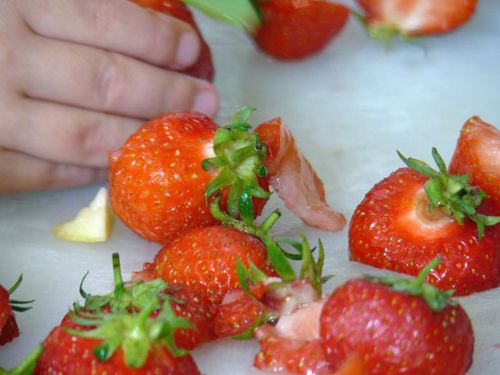 3. OK, so they looked prettier before the boys got hold of them..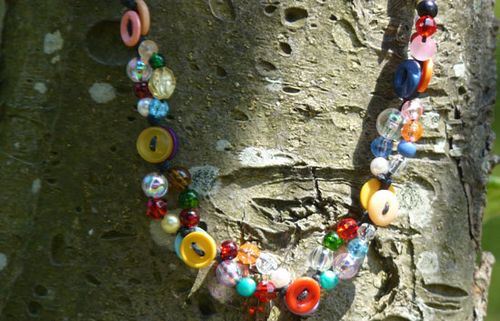 4. A bead and button necklace bought from a stall at the Community Wise Farmers' Market on Saturday.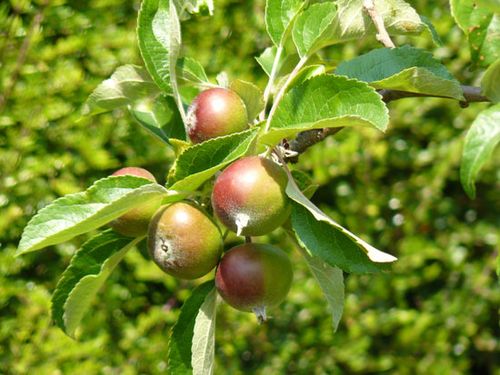 5. Baby apples in our mini-orchard.. This tree is right next to my washing line so I can check on their progress each day as I hang out the washing.. they are so sweet!
I'm having a bit of a clear-out of craft stash... spread the word... there'll be lots of brilliant (and barely used) goodies up for sale as I make room for... well, other stash.. I know I'm being a little secretive about things but I'll let you know what I'm talking about in my next post..