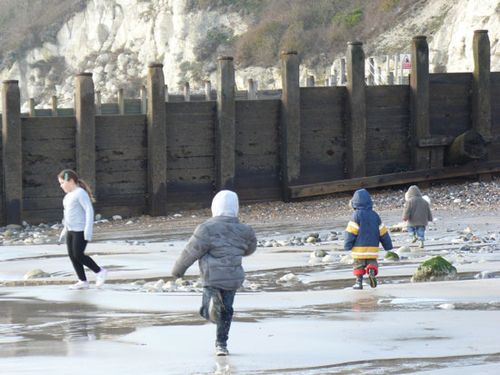 Eastbourne... the beach on Saturday morning... Charlie, Harry and their cousins Caitlan and Kieran, having wonderful fun splashing in the puddles at low tide... all the reasons we are planning to pack up our lives in London and relocate to the south coast.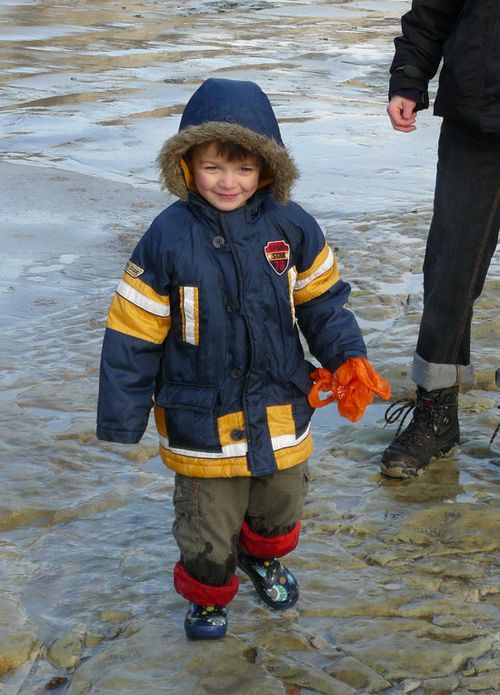 It's been an exhausting week. On Thursday evening we went to stay with Gareth's parents in Eastbourne, still without an offer on our house, to view some properties and also a nursery school for the boys.
We viewed four houses on Friday but there was one in particular that we both set our hearts on. It's a 1930s-built semi, in desperate need of repair and modernisation, but potentially a wonderful family home that will suit us for years.
I felt moved to do some scrapping this afternoon and produced this.. so that I will never forget how I'm feeling today.. the day before a potentially HUGE turning point in our lives. The journaling tells the story in a nutshell.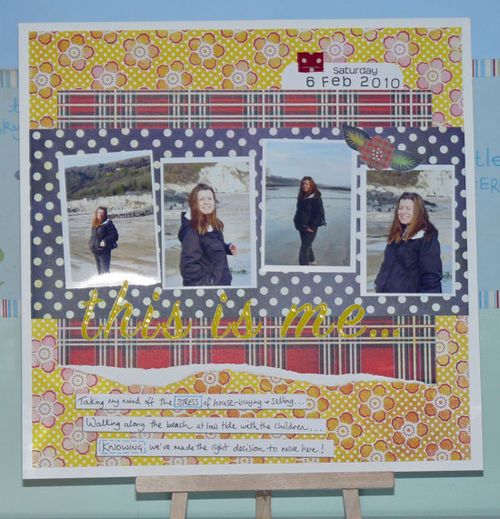 Terrible lighting, so here's a couple of close-ups..
Supplies:

Cardstock - Bazzill Basics white

Patterned paper - Basic Grey 'June Bug'

Letter stickers - American Crafts Thickers 'Rain Boots'
Stamps - Banana Frog 'Journaling' and 'Tiny Teen' alphas
I'll keep you posted...