So... First of September.. A big day in so many ways (well at least two).. Did I learn something new? Indeed I did.. but photos of crafty efforts will have to wait til tomorrow.
Here is what I learned..
Stampin' Up!'s

Last Chance List

was published today.. this long-awaited, much-speculated-about list (amongst the SU Demo community, if not the rest of the population) reveals all the stamp sets and other products from the current Idea Book & Catalogue that will be retiring at the end of September. 
Sneak Previews of the

brand-new Idea Book & Catalogue

(released 1st October) revealed a MASSIVELY improved (IMHO), gorgeous book stuffed to the brim with delicious new products.. along with revamped, fresh Colour Collections. 
I'm going to need a

second mortgage

to afford everything I want from said new Idea Book & Catalogue. Eeek.
We appear to be having an

Indian Summer

.. hooray! Today was glorious.. unlike the vast majority of August. The boys played at camping in the garden, loading up the Cozy Coupe car with wheelbarrow (acting as roof-rack) and plying me for drinks and food for their trip. Cute!
Baking cakes

with the boys, while fun and undoubtedly A Great Experience for both them and me, can be extremely messy and frustrating. If I had a pound for every time I told Harry to get his fingers out of the bowl I'd be able to afford half my Wish List (see above..).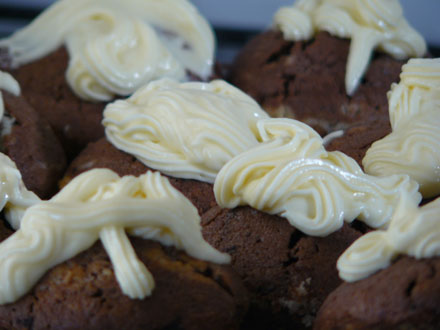 And finally... I've been unaccountably

out of sorts

today. I think the pressures of September are weighing heavily on me. I have a really busy month ahead.. Harry starts back at Nursery tomorrow, Charlie starts Reception on 27th Sept (aaaaages away), I have a variety of card-making classes, workshops and events planned. It's all feeling a bit

WAAAAHHHH!!!!

Well, it's either all that or it's my hormones.. I might just be fine tomorrow.
Piccies of my opening pages coming tomorrow.. time for SLEEP!