I recently read about an intriguing technique called 'flower pounding' on the Cuttlebug Challenges blog and knew I just had to try it. Jay from Indigo Inklings described the process in a fantastic tutorial, linked here, which inspired me to have a go this afternoon. It's really simple but great fun. All you do is pick some flowers, place them in a folded piece of watercolour paper or card, then roll it through the Cuttlebug in the following sandwich (bottom to top): A plate, B plate, folder containing flowers, C plate.
The result: the pigment of the flowers is transferred to the paper in a pattern that looks pretty much like a watercolour painting of the flowers themselves! At least that's the idea..
My first attempt, using some flowers from a Hebe bush that my boys kindly picked for me this morning, was actually quite revolting - mainly a horrible brown mess.
Here are the Hebe flowers before the Cuttlebug treatment: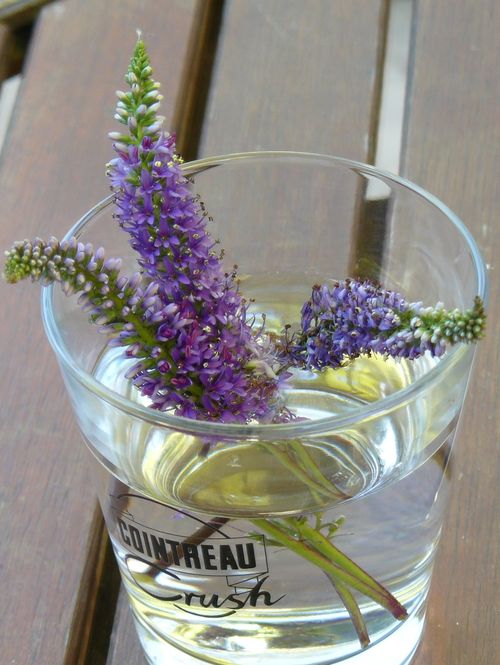 And here they are after squashing (ugh!):

Undeterred, I used Lobelia flowers for my second go and these were much better. They are pretty little flowers in shades of blue, lilac and pink with delicate stems. The pigments transferred to the paper nicely and the squashed flowers came away cleanly.
Here they are in the watercolour paper folder: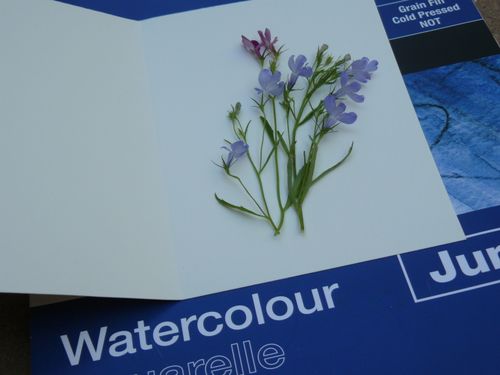 Here they are after coming through the Cuttlebug: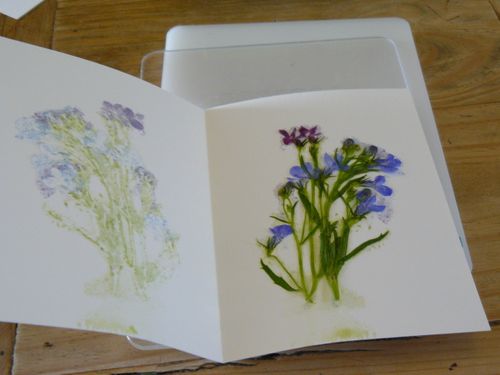 And here is the paper folder showing how the image transferred to both sides:

Here is another one made with lobelia flowers: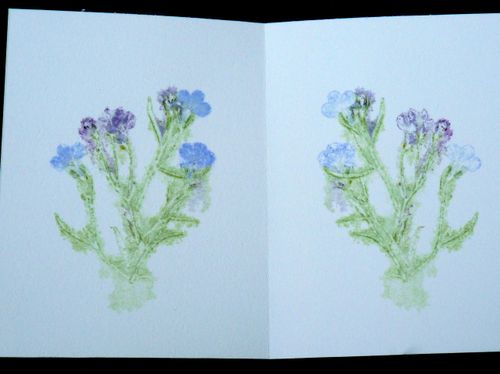 I think the key to success is using fairly thin delicate flowers in vibrant colours. Experimentation is the way to find out which ones work the best! I'll show what I made with the images in a later post..