We've certainly had the weather for it this week..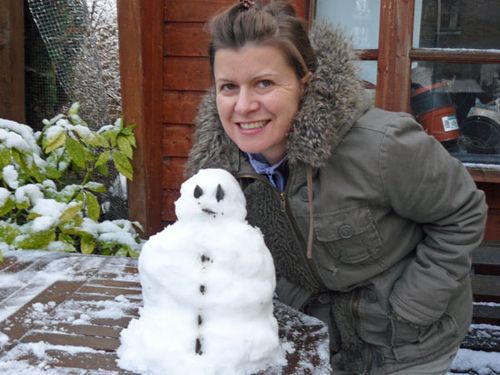 Apart from the snow, a couple of fantastic TV programmes have really been getting me in the mood for Christmas. I caught three episodes of Kirsty's Home-Made Christmas (Channel 4) on Friday afternoon and was just smitten with all her amazing creations... you MUST check out the website for instructions and information.
Then yesterday I had the pleasure of watching 'Grow Your Own Drugs for Christmas' (BBC 2) with James Wong, an ethno-botanist who used traditional Christmas herbs and plants to make hangover remedies, gorgeous decorations and tasty gifts. Wonderful viewing while I conquered my ironing mountain!
I'm sorry to report that journaling my Christmas has made way for actually getting organised for Christmas this last week or so. Despite a lack of JYC pages to show, I have been crafting like crazy...
Christmas cards

- made and sent (apart from a few last-minute ones to be posted tomorrow)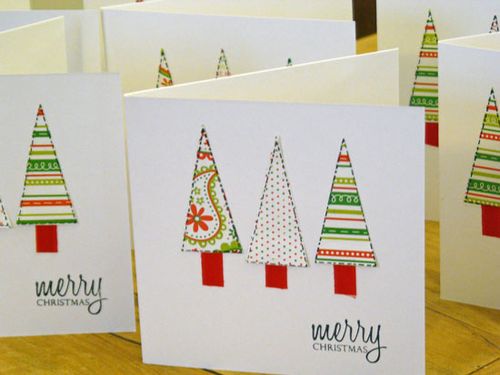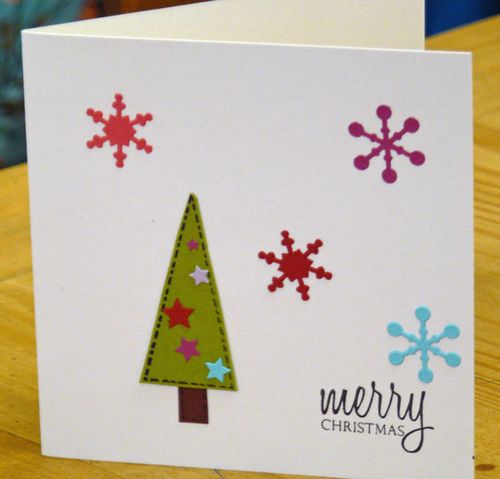 As you can possibly tell, I am LOVING this little 'Merry Christmas' stamp! It was part of a set of clear stamps, including the dashed line Christmas tree outline, from Willow Tree Crafts. The first batch of cards were made with scraps of Doodlebug papers and red ribbon. The second one was made using my Cuttlebug Snowflakes #2 die. The third card is part of a big set of cards I made following instructions from The Craft Stamper magazine - details are in my
Flickr photostream
!
Wreath for front door

- fashioned from a faux-evergreen candle ring found in a charity shop, along with a cute flowerpot man from my mum: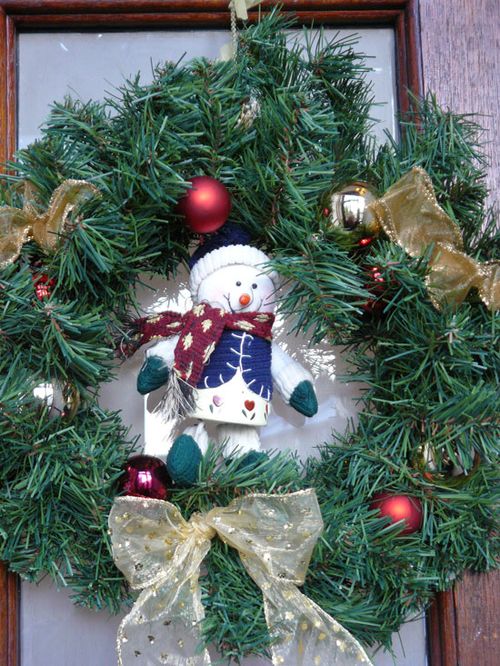 I took off some plasticky gold flowers and added my own glass baubles, gold ribbon and flowerpot man.
Christmas cards

strung up on mini-washing lines with tiny pegs above the fireplace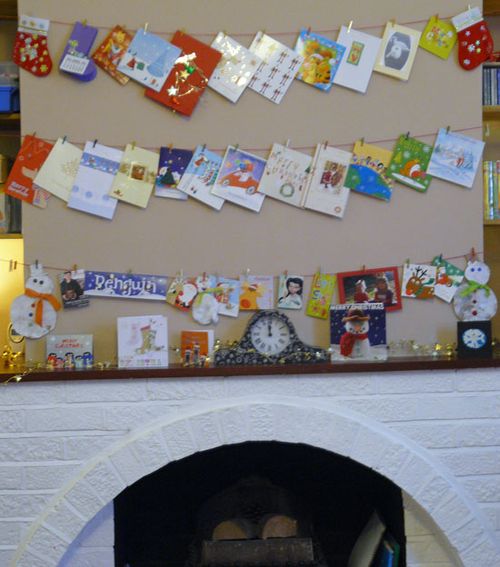 Gingerbread biscuits

made (although a bad egg meant they actually tasted foul - but I still made them!)
Christmas presents bought and wrapped

- I have gone for a red and kraft theme in my wrappings, with a hint of silver and stars..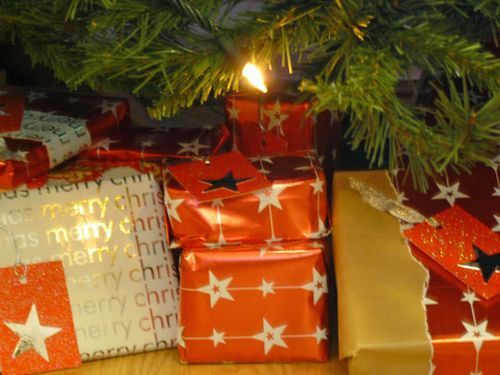 I don't know if I'm ever going to 'catch up' with JYC but at least I can honestly say I am NOT stressing about it.. Enjoy your Christmas!