I hope Christmas was lovely for you and that 2011 has had a promising start. I'm just so glad to see the return of bright blue skies after such a GREY Christmas! Always feel so much more optimistic under blue skies.
Haven't quite managed to tie down and commit to paper all my thoughts, goals, aspirations etc for the New Year.. but one thing I decided today was to try and take part in the 365 Project. A photo a day.. how hard can that be to keep up? LOL... we'll see, shall we?!
OK.. so here's my favourite photo from yesterday, Saturday 1st January 2011: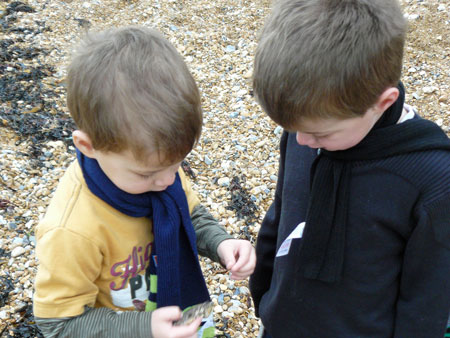 The boys had found a crab shell amongst the seaweed on the beach. Harry was just pulling off one of its eye-stalks to show Charlie... *sigh* boys will be boys.. Love the concentration on their faces.. wish I'd got down lower to take the photo.
And this from today, Sunday 2nd January: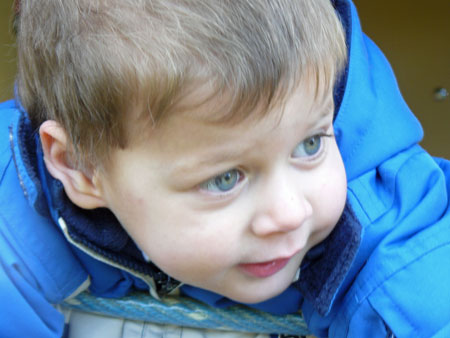 Harry at Gildredge Park this morning... he's still such a little munchkin... I adore his blue eyes (and envy his long eyelashes!).. I really must scrapbook this photo.
Oooh and here's a bit of news! If you happen to see Creativity magazine this month (you know, the Do-Crafts one), check out page 111... my scrapbook club is featured.. woohoo!
Right.. time for bed.. the dining table is barely visible under all my JYC scrapbooking mess but I think it'll keep til the morning. I hope I might even be able to share a few pages tomorrow!