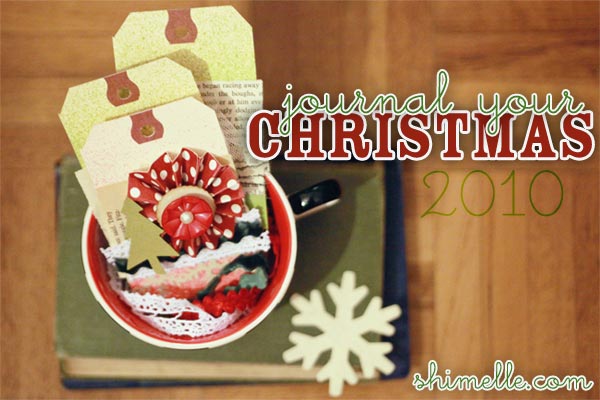 It's started... and I'm doing it for the third year.. but this time I'm really keeping it simple! My very first JYC album was 12x12 size - and I so struggled to keep up.. last year I thought cutting the size to 6x12 would help - but I still found it hard to complete a page every day (I know it doesn't really matter, but I do hate those gaps where there should be pages!).
This year..? I've gone for an A5-size mini-album which I'll bind myself using the Bind-It-All. My pages are alternating in colour - Cherry Cobbler and Old Olive - and I'm using Stampin' Up!'s Jolly Holiday Designer Series Papers. So far, my pages consist of a 6x4" photo stuck to the cardstock with just a scrap of designer paper underneath, and the date. I haven't done any of my journaling yet, so I'll share those pages when they're finished! (I'm not really following the prompts this year - it's more of a daily diary at the moment.)
Meanwhile, here's my cover: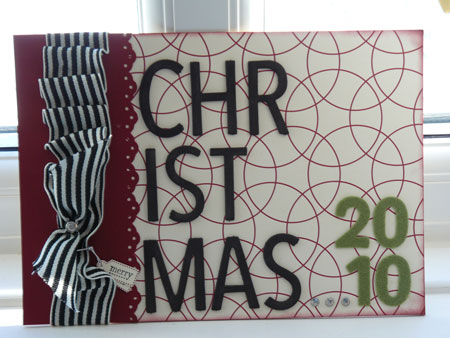 Apart from the green felt Thickers, everything else is by Stampin' Up! I coloured the bare chipboard letters with black ink (a messy process..).
And here's Poppy getting in on the act:
By the way.. our snow disappeared completely on Friday night.. now we just have frost.. which is almost as pretty as the snow!