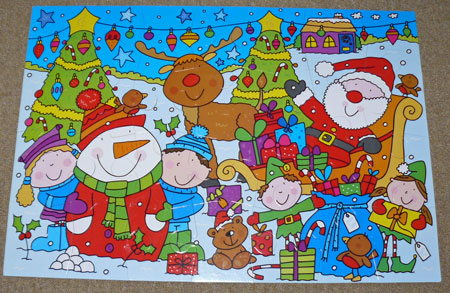 Here's the photo that will feature on today's Journal Your Christmas page.. it's a jigsaw we found in the Christmas decorations box from last year (thanks Mum & Dad) - the boys spent a very pleasant ten minutes completing it together - without squabbling - it was a sight to behold!
The journaling part of 'Journal Your Christmas' hasn't quite happened yet.. I've been pretty busy working on samples for upcoming December classes, attending nativity plays (cue floods of tears), even doing a spot of Christmas shopping!
Anyway... perhaps I can share a few recent cards I've made..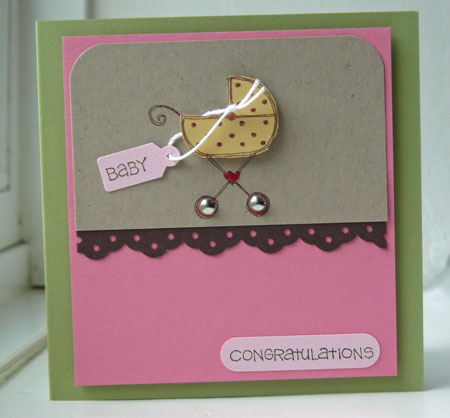 Baby girl... made with Fun & Fast Notes and Tiny Tags stamps by Stampin' Up!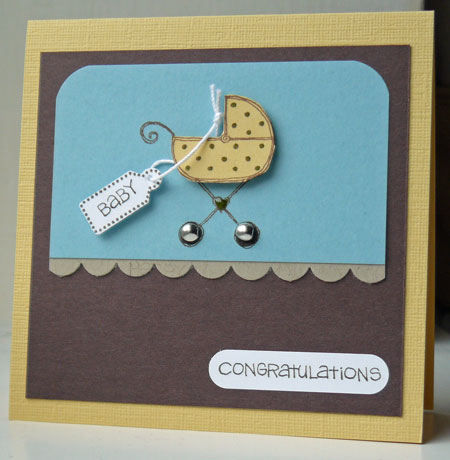 Baby boy along the same lines...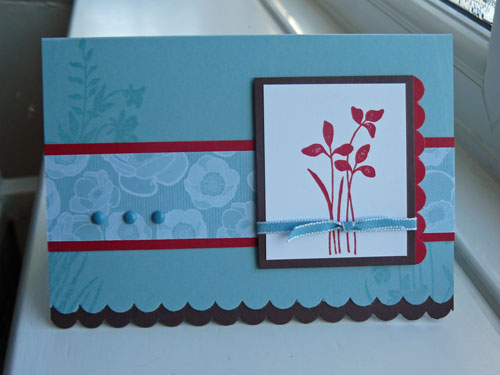 Any occasion card using Just Believe stamps and Greenhouse Gala papers (inspired by a lovely card spotted on In Love With Stamping)...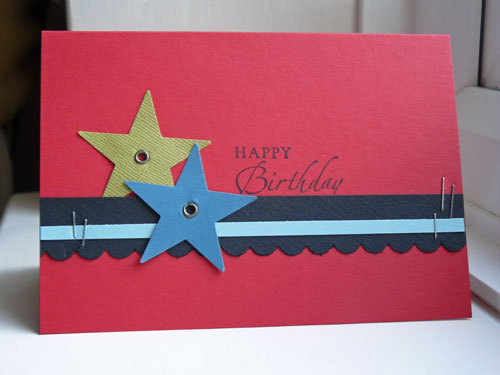 A very simple man's birthday card (the card, that is, not the man..) using the Star and Scallop Edge punches and Sincere Salutations stamps.
All the cards are made with Stampin' Up! cardstock, stamps, papers and punches - if (dare I suggest) you would like to buy any of the products I used - or fancy some Christmas Gift Vouchers to spend in the New Year - contact me and I'll be delighted to help you! ;o)
All my details are on the Seaside Stampers blog.
Have a lovely evening!
Sarah x