Where has this week gone?!
I keep thinking of things I really want to share here.. but just haven't found the time to sit and write. So now I'm all caught up (momentarily, anyway), I'll try to keep it succinct!
Sunday 5th September
A thought struck me while in the kitchen today.. 'I'm SO much happier when Gareth is home!'
I realised how hard things could be sometimes with Gareth working away Monday to Thursday. How everyday life just got on top of me at times.. especially after several nights of not-enough-sleep. It was just really good to have him around.. for cuddles, for laughs, for the adult conversation.. and of course for the boys to have their Daddy.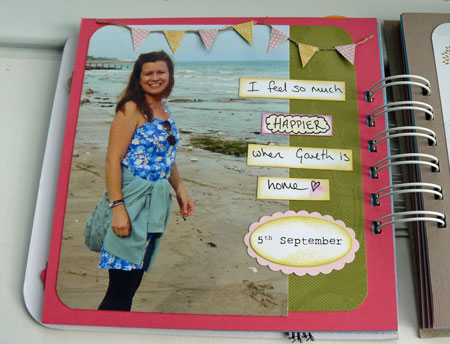 By the way, this is the FIRST time I have used bunting on a project.. expect to see more of it on future pages! (Yes I know.. I do catch on to trends a bit late in the day!)
Monday 6th September
One of my hopes for Learn Something New this year was that I would try to enjoy cooking a bit more. And I have been making an effort! I've invented a dish involving cod fillets, assorted vegetables and olives in a rich pasta sauce (the Loyd Grossman ones are a favourite).. oven-baked with cheese on top. I've done it twice now and it's delicious!
Actually, that's an aside.. my page today celebrates an Apple & Raisin Crumble which was also pretty fab.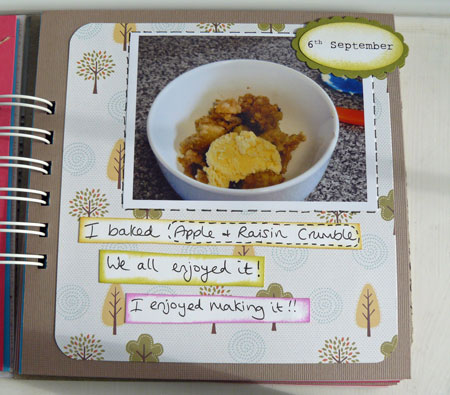 I want to add a few bits to this page.. it needs some apple stickers or something!
Tuesday 7th September
The boys and I enjoyed a 'crafty afternoon' together on the dining table. While I scrapbooked, Charlie and Harry drew round their hands and coated them with glitter. Harry, exhausted after his morning in Nursery, got very frustrated with his efforts and took a nap on the floor by the cat-flap. Poppy looked most unnerved as she came through to find a sleeping Harry in her way.

These photos go in the little envelope.. there's journaling on the back of each one.
Wednesday 8th September
Reading The Copy + Paste Project blog this evening, I learnt about a neat photography trick called 'Tilt-Shift', which makes landscapes look as if they are miniature models.. and just HAD TO have a play immediately (thanks Kirsty!)!
Also on The Copy + Paste Project was a post by Julie about using song lyrics in your projects. That instantly brought to mind one of my favourite albums, Dead Calm by Morcheeba, which I've been playing a lot lately.
So I took this photo...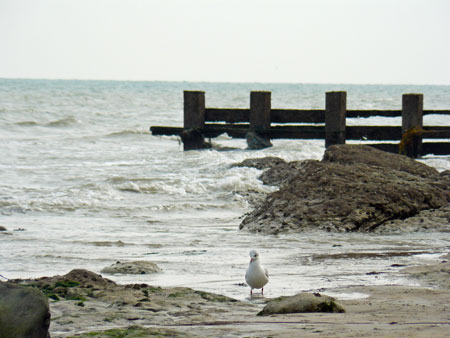 ...let the Tilt-Shift-Maker do its thing, added some poignant lyrics, and ended up with this...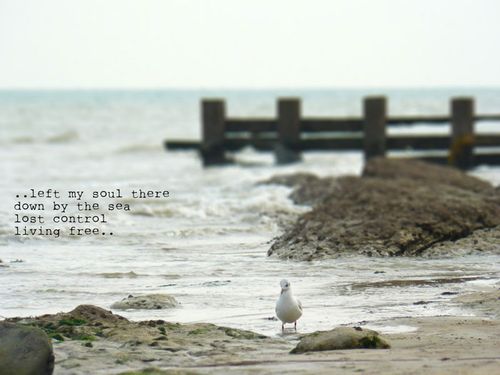 And here's my page:
Well, I think that's enough for now.. except to say all the papers are from the Sweet Pea Designer Series Paper stack by Stampin' Up.. and are only available til the end of September. If you'd like them, pop over to Seaside Stampers for all the info.
Thanks for popping by,
Sarah x