Well, it's been ages.... about six weeks since my last post! So much has happened, it's hard to know where to start. In a nutshell...
After all the anguish and stress, our house-move went incredibly smoothly.. it was just exhilerating to arrive in Eastbourne and unlock the door to our lovely new home. We can see the South Downs from our garden and, although we can't quite see the sea, we can always hear seagulls overhead. It took the boys a good couple of weeks to realise that we live here now, not in London. They love it here - the garden is much bigger and more exciting than our old one, their grandparents and cousins live nearby, and we have the BEACH to play on!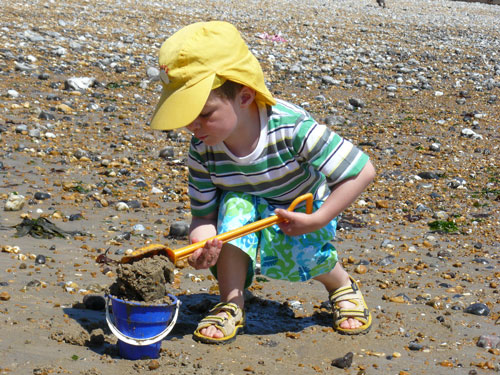 Once frustrating thing was the lack of a working phone line and internet for the first few weeks. But I'm up and running again now, with my new craft room more-or-less open for business! Care to take a peek?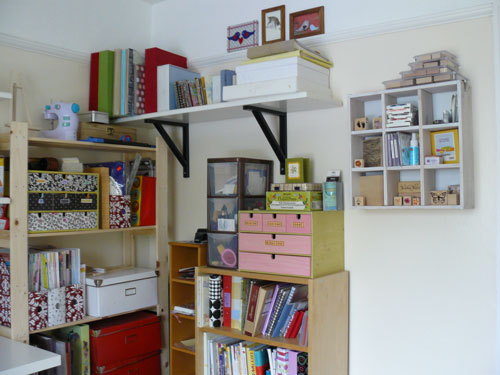 A bit more storage and desk space and I'll be satisfied! ;o)
Meanwhile, amidst the chaos, I've been working on some projects for the Banana Frog blog. As guest designer for June, I needed to create four projects with the stamp sets I was sent (Matryoshka Dolls, Hiya Chick and Build-a-Daisy). The first instalment will be on the blog on 1st June, with the second offering (still a work in progress) scheduled for 15th June.
Here's a sneaky peek - to see more gratuitous wrinkly hand shots, check out the Frog Blog on Tuesday!
Finally, if you're reading Mum - Happy Birthday! I hope you don't mind if I share the card I made for you, along with the gift box... have a lovely day!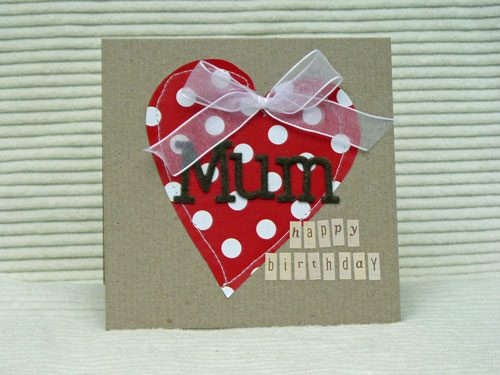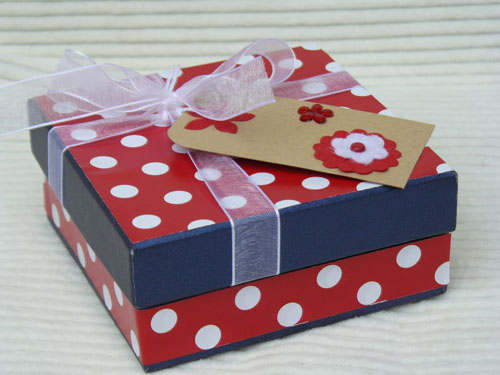 The spotty paper is from a sheet of wrapping paper from a gorgeous little flower, gift and community art emporium near us called Eden. I could browse and buy in there every day!
That's all for now... time to pay a visit to my long-lost (and much-missed) blog pals... see you soon!!