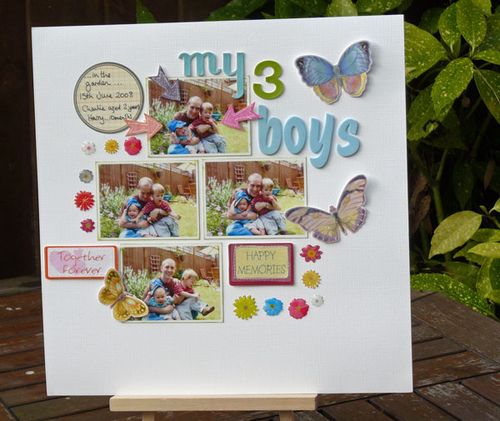 ...whipped up this afternoon while Harry snoozed on the sofa and Charlie played at nursery
...inspired by Shimelle's prompt on using stickers (and I certainly have enough of those)
...also inspired by this post by Anso to pick a bunch of photos that make you happy and scrapbook them.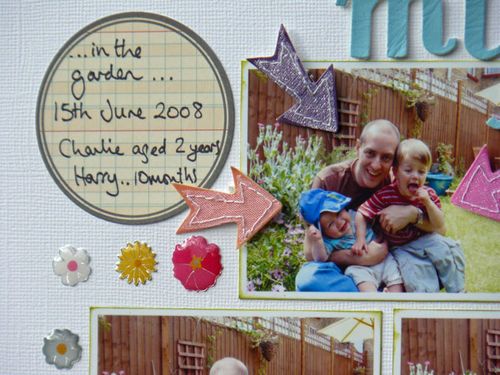 I love seeing how my boys... and the garden... have changed in the last two years.
Sometimes it's the details in the background that can catch your eye.. like the abundance of flowers in the borders... reminding me that occasionally it's good not to 'go in close and cut out the distracting mess behind the subject'!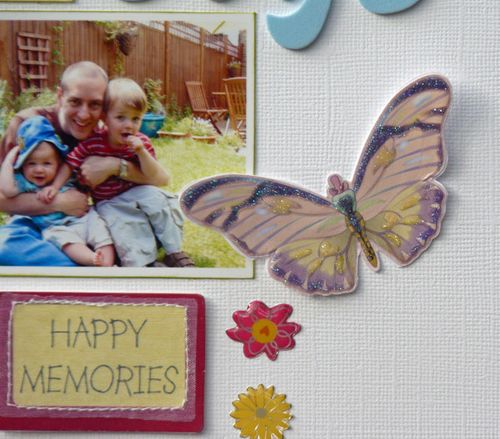 Sticker count:
Papermania embossed glittery butterflies: 3
Papermania epoxy flowers: 12
Fabric/cardstock arrows and rectangles (from Pound shop): 5
October Afternoon circle label: 1
American Crafts Thickers: 7
TOTAL: 28 stickers!!!
I really enjoyed doing this layout... it was quick (about 30 minutes, must be an all-time record), easy and fun!