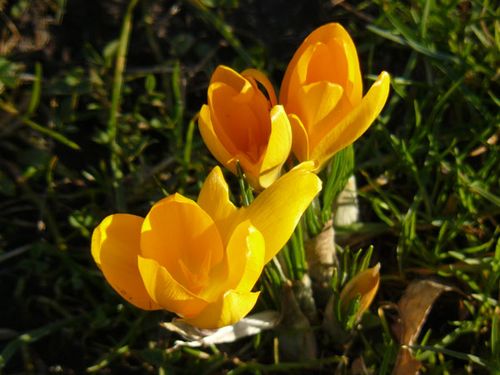 First day of March and Spring has sprung! Today was so glorious, after all the dismal weather on the weekend, that I couldn't help grinning all the way to Charlie's nursery this morning. I just hope it lasts.. for a while at least.
Here's a layout I did yesterday..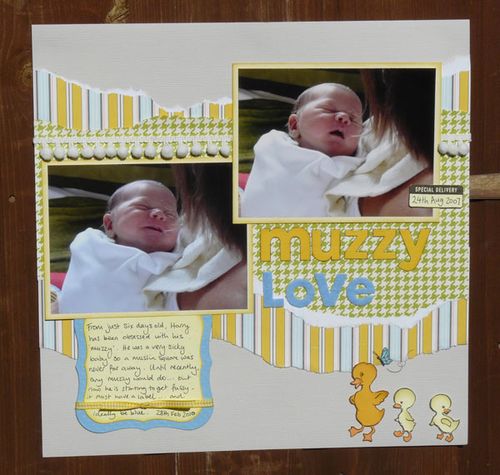 Harry at six days old, just after a feed and giving me a beautiful gummy (ok, windy) grin.
Evidence of the origin of his all-consuming obsession with muslin cloths (which he now calls muzzies).
He was a very sicky baby for the first few weeks so I constantly wore a muslin over my shoulder to soak up the inevitable post-feed bloops. Ever since, he has wanted a muzzy with him pretty much all the time. Thankfully he's not too fussy which one he has (and we do have LOTS of them).. although recently he has started insisting on a muzzy with a label.. and the blue ones are definitely his favourites.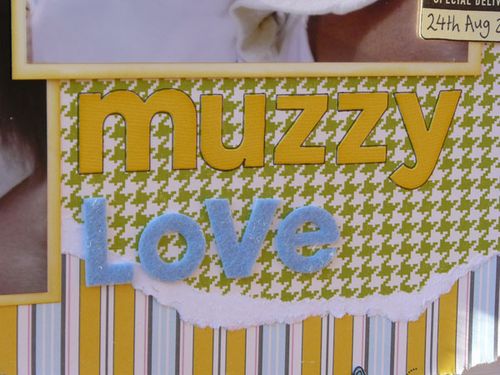 I used my brand-new set of 'Red Tag Sale' alpha dies on the Cuttlebug to cut these letters out of Bazzill card and blue felt.. aren't they yummy! [..and the die set was only £20 on eBay..bargain!]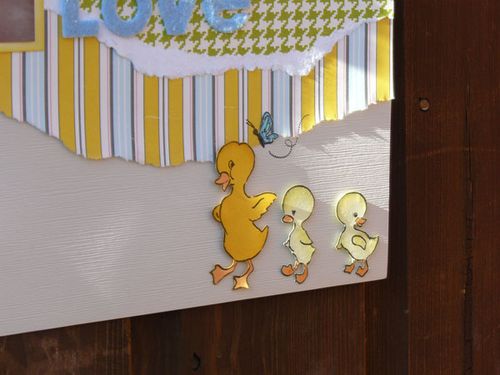 The papers and duck stamps are October Afternoon 'Ducks in a Row' (of course). 
I am currently debating whether to sign up for Shimelle's new class, 'Something for (Almost) Nothing'.. it's all about making the most of your stash, putting it to use in different ways and learning some new techniques along the way. It starts on 10th March and runs til the end of the month.
I just can't resist a Shimelle class and I'm sure I will end up joining in.. my only problem is that it overlaps with Dina Wakley's Art Journaling 101 online class, which runs from 22nd March to 16th April . I signed up for this a few months back (when it was an archived class) but didn't really get very far. Now she's running it again live, so to speak - so it's my chance to have another go - and maybe succeed this time (I hope)!