I thought I was going to admit defeat with Day 6 - memories of Christmas past. But then last night I decided to just do it! (Actually I couldn't bear seeing an empty space where that page should have been.)
So here is Day 6: Childhood Memories - Good and Not So Good!

The journaling is written on two IKEA notecards, folded into the envelopes and held down with hand and foot paperclips I found in Tesco ages ago.
Here are those cards opened up: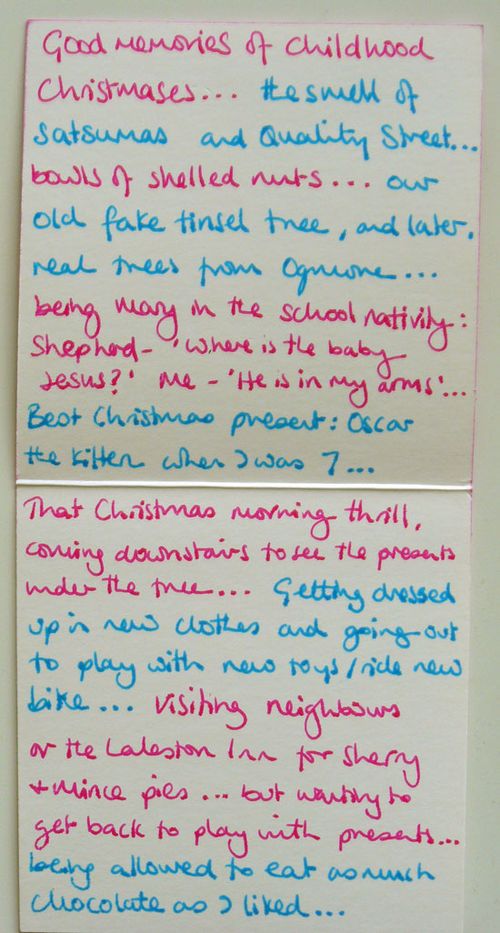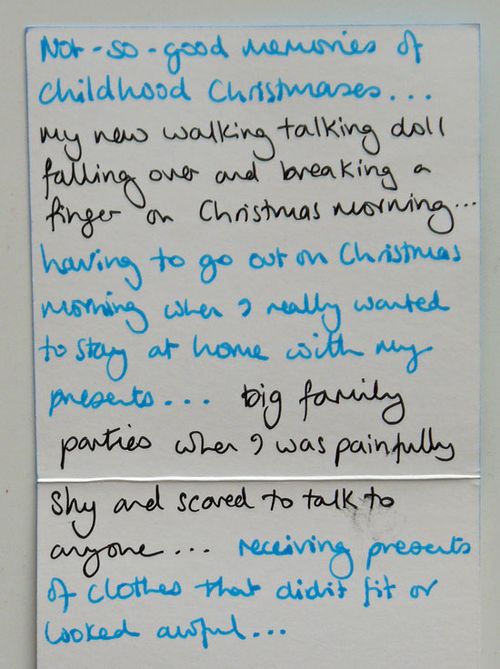 Other supplies:
Cardstock - Bazzill Kraft
Patterned paper - Love, Elsie 'Noel'
Stamps - Banana Frog 'Pharmacy', Do-Crafts See D's 'Whimsy Letters and Numbers'
Inks - Versafine Black, Colorbox Queue Chalk Inks
Snowman - free with a magazine, either Papercraft Inspirations or CBeebies!