Just a quickie to update on my page for the Christmas journal yesterday: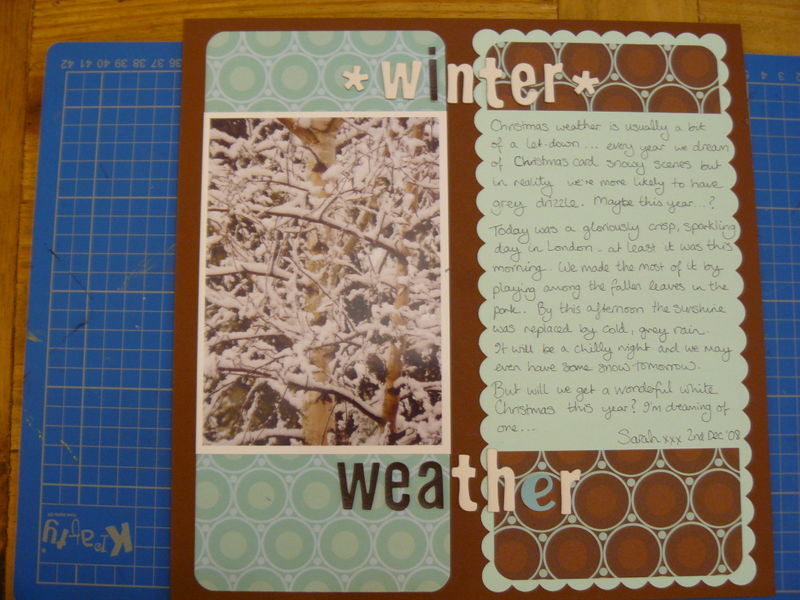 I used a snowy picture from our back garden on 6th April this year. The snow we were tentatively forecast for today never arrived, although we did have a bit of ice. It's freezing again tonight.. maybe tomorrow for snow then?
I'm now going to attempt prompt 3 - all about Christmas cards. Another quick easy one would be great!
Sarah x