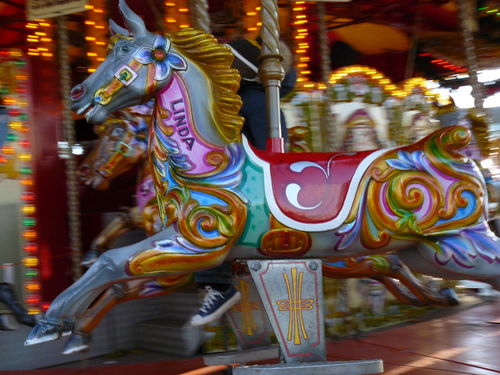 With only two weeks left of Unit 1 of my Photography course I need to start choosing photos for my Portfolio. Or at least finish taking photos and start choosing them. On Saturday we braved arctic winds to head into London for me to (attempt to) get some super-duper shots of street life on the South Bank. Not all that easy with two cold, fractious toddlers and one slightly impatient husband. The wind was ferocious along the Thames path and Charlie refused point-blank to have the rain cover on the push-chair. Harry obligingly fell asleep for a good hour so that saved the situation from becoming unbearable.
Looking through the 170-odd photos later, I found a bare handful of ones I am truly pleased with - and several more that could have been fantastic if I had just been a little more careful with my focusing, or getting all the important bits in the shot, and so on.. Howls of frustration!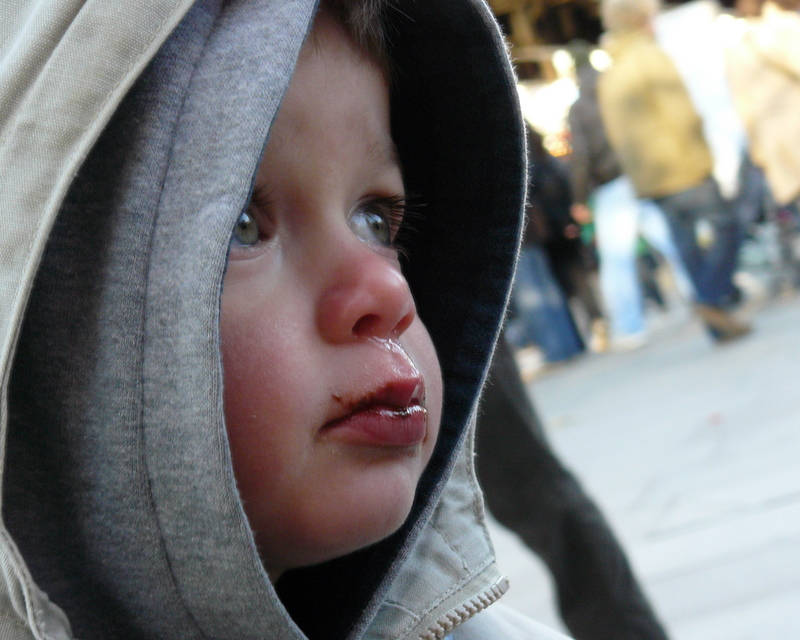 I love this one Charlie - runny nose, chocolate round his mouth, looking cold and fed-up - bless him!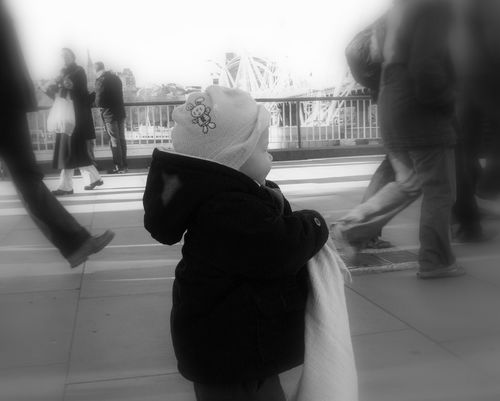 This is Harry doing his utmost to get lost among the crowds on the South Bank. Having been an angel for the previous hour (i.e. asleep) he decided now it was time to be a little devil. Clearly I have been experimenting with the soft focus and black & white settings here.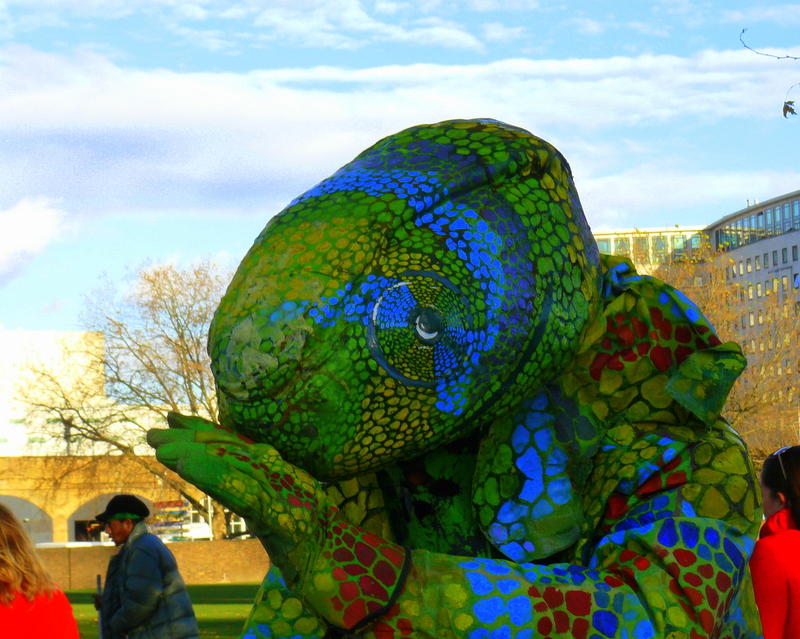 This character seems to be always here, pedalling like crazy whenever someone puts a coin in his tin. I am still trying to get that perfect shot. Maybe next time..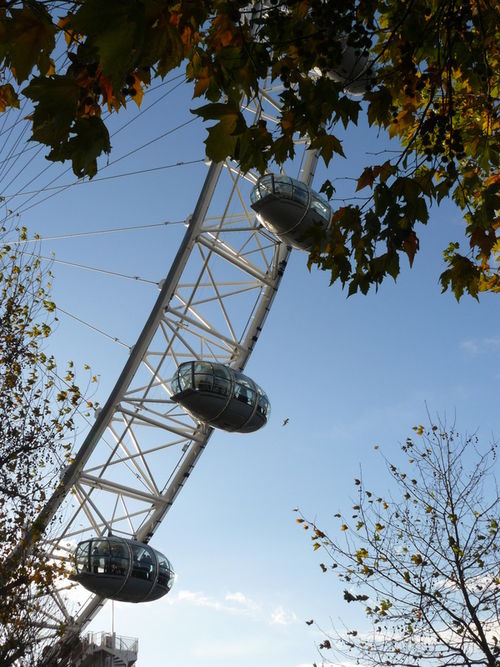 I am quite pleased with this one, the London Eye is so iconic - but that just makes it harder to get a great picture that's not been done a million times over. I'd love to attempt photos of London by night but with the boys to get into bed I can't see that happening any time soon..