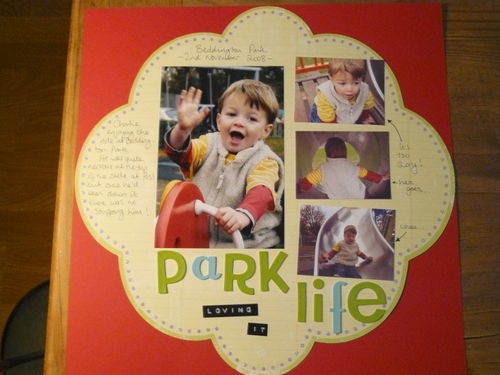 Here's a very quick layout I did a couple of days ago of Charlie at Beddington Park. I love it when a page comes together without all the agonising. I wish I could say my scrapping was always like that!
Just splashed out on a Dymo labeller - I think this is one gadget that I'll use lots - great fun. Here are a couple of close-ups. Fuzzy I'm afraid due to appalling light conditions this week. Where did the sun go?!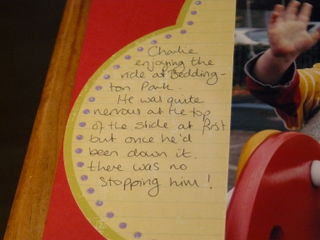 Nearly time for Journal Your Christmas!!! Starts tomorrow, and so starts the run-up to Christmas. We will put our tree up next weekend. Yippee!