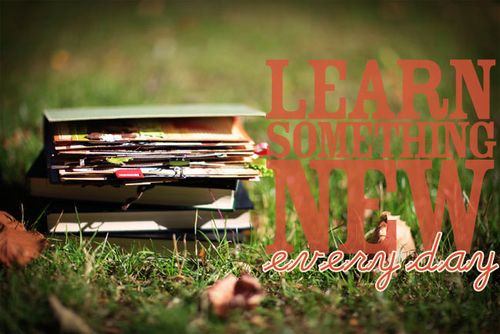 One week to go until Shimelle's Learn Something New Every Day starts again.. I had a darned good go at it last year but it was not always easy making a complete page every day! So this year I'm trying to get organised. So far I have:
Decided on my page size

Decided on my colour scheme

Cut my chipboard covers to the correct size (no mean feat for my poor little brain it seems)

Punched holes in covers and pages with Bind-It-All, also correctly (surely a miracle?)


Started decorating said covers.
I can't quite decide whether to go further and start making up at least some pages according to last year's sketches just to make the whole process easier. Does that take the fun out of it? I just know September is going to be frantically busy so I'll probably need to keep this project simple and do-able if I I'm to have any hope of keeping up.
So here's where I am so far...
Pages - 6x6"
Colour scheme -

mid-brown,

hot pink

,

turquoise

and

pale pink...
or in Stampin' Up! speak... Close to Cocoa, Pink Passion, Tempting Turquoise and Pretty in Pink (don't these names sound so much lovelier?)


(the photo doesn't do these colours justice, obviously!)
I've also added in a couple of Hambly printed acetate pages for extra prettiness.
Covers - 6 1/2 x 6 1/4" with two of the corners rounded.
Here's my front cover:
The stamps are all by Stampin' Up!, namely
All A Flutter (the butterfly)
Vintage Vogue (the flowers and vines)
Very Vintage Stampin' Around Wheel (the background, stamped in Versamark)
Just Perfect (alphabet stamps - 'something')
Frames With A Flourish (the frame around 'Sept 2010')
The chipboard letters for 'Learn' are also by Stampin' Up! (they are called 'On Board Loads of Letters') - I inked them with 'Pretty In Pink' ink, then coated them in Crystal Effects (SU's equivalent of Glossy Accents).
{Interested in owning any of these lovely stamps? If so, why not pop over to my SU! blog, Seaside Stampers, where you'll find full details of a special September offer. I'd be delighted to help you!}