I saw this ad in the paper a couple of weeks ago and thought - Hey, what a great sketch for a scrapbook page! After a few days thinking about it, I traced the sun's rays and used pieces of cardstock to put together a very similar design.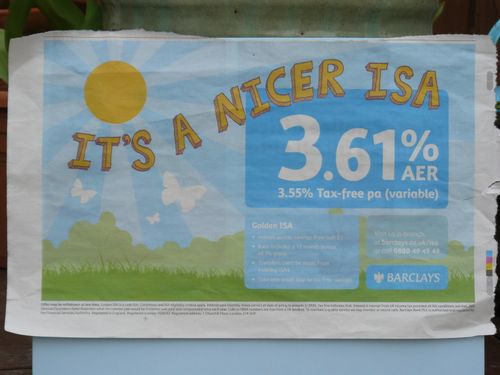 So here is my version! The lettering was fun to do - who needs letter stickers when you can make your own?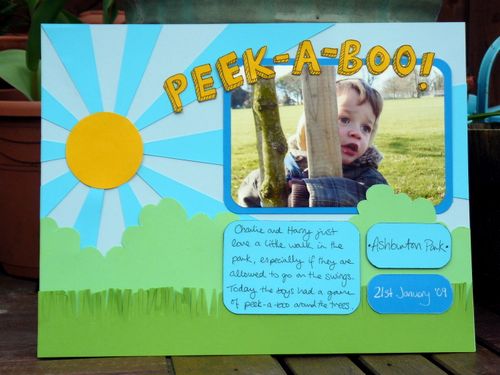 I'm still thinking about adding butterflies.. but this is it at the moment.